Please join us for the

50th  Anniversary of the Ordination
of
Monsignor John A. Kenneally

&

Celebration of the Ordination
of
Father Nicholas Reynolds, O.P.

Sunday, June 16, 5pm to 7pm, St. William Parish Hall

A Mass of Thanksgiving will be celebrated by Fr. Nicholas Reynolds on June 16, 10:30am.
---

Click here to register for Camps:
http://dioreg.org/register/vocations-summer-camp
---

VBS 2019


"Noah's Ark Comes Alive"


June 24-28

9:00 AM – Noon
St. William Catholic Church
Register by calling (912) 638-2651 or click here "VBS Registration' to download a form.  Complete the form by the office 2300 Frederica Rd. SSI
Rising k-5th grades welcome
---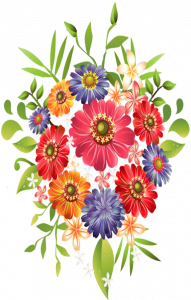 CCW Covered Dish
CCW will hold their final meeting of the year on Tuesday, May 14, with a covered dish dinner, from 5-7pm in the parish hall.  Please bring your favorite side dish.  Meat and drinks will be provided.  Everyone is welcome.