It is nearly ANGEL TREE time again.  Any parishioner knowing of a family that could use some angel help in providing for their family at the Christmas season is asked to contact Nancy Power at (912) 638-2651. The names of families in need for the Angel Tree need to be given to the office NO LATER than November 12.  The tree will go up November 17, and gifts should be returned to the tree or the office
by December 14.
Does your family need Angel help? Because St. William is located on SSI does not mean that all of our parish families are 'fine and dandy'. For the past two years the Angel Tree has helped some parishioners who were struggling to make ends meet. The Angels cannot help if we don't know of your need.  All information and names are kept confidential. Contact Nancy Power at (912) 638-2651 or via e-mail, powernancy@comcast.net. We continue to help Bright Beginnings, Magnolia Manor and Safe Harbor.
---
CCW Advent Mass  & Luncheon
– December 6 –
We will begin with 10:30am Mass in the church and will meet at 11:30am for a luncheon at King & Prince Hotel Solarium Room.
The cost is $35.  Tickets go on sale after Sunday Masses beginning November 18.
You may bring your Seafarers' Christmas-at-Sea ditty bags and boxes to the luncheon or put them in the box marked CCW in the church vestibule.
---
CCW will again be collecting items for the International Seafarers' Christmas-at-Sea-Program.  Bring your ditty bags or wrapped shoe boxes filled with toiletries, health supplies, small articles such as socks, gloves, caps, etc. to the December 6 Advent Luncheon, or place them in the box marked CCW in the vestibule by December 11.
---
PARISH HALL AND CHURCH OFFICES RENOVATION PROGRESS
Remember the south entrance to the property on Frederica (by the Parish Hall) will continue to be blocked Monday – Friday.  It will be open on the weekends.  Additionally, the south doors to the Church will also be closed for entry for the duration of the construction.
This week work continues on HVAC, stucco on additions,  electrical rough-ins, TPO roofing, and grease trap and sanitary sewer line work.  
Exterior windows were also installed.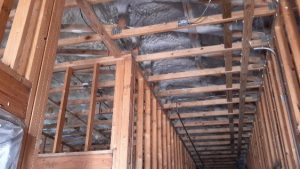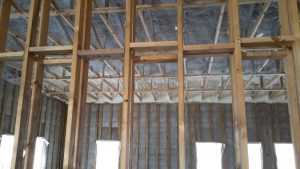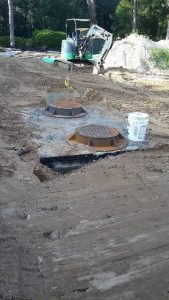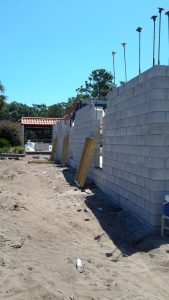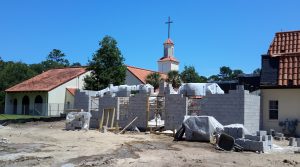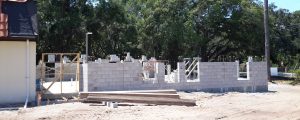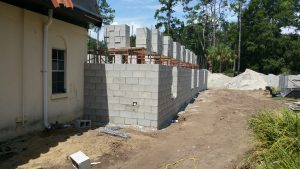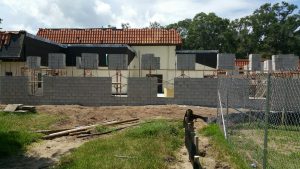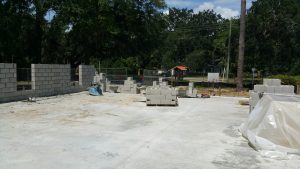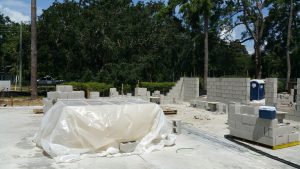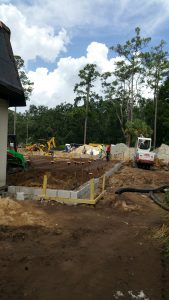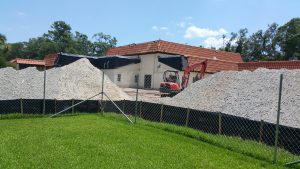 ---
Congratulations to this year's CCW Scholarship recipients!
Matthew Hartnett, Rachel Mikowski, Riley Power

Shown in picture: Jan LaBoone, Riley Power, Monsignor Kenneally, Matthew Hartnett, Rachel Mikowski and Rosie Mohn.
---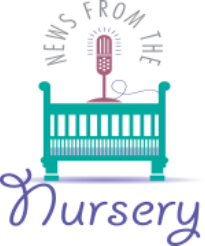 The Nursery is OPEN!!! Liza will be in the Chapel to watch your little ones during Mass. She will be available at both the 8:00 and the 10:30 Mass.       
       Please bring a few toys for your child to play with. These will need to go back home with you after Mass.  
       If a little one needs a diaper change, you will be called or texted to come get your child and do the changing in the areas provided in the restrooms as there are not proper facilities in the Chapel.     
       Children's Liturgy will continue at the 10:30 Mass and the nursery children will just share the Chapel for those 15-20 minutes. This will be our first Sunday with both so we'll see how it goes!! Thanks for your patience during our renovations!