Youth Group Mass (6-12 grades) will participate in the 5:30pm Mass on November 3. 
(Be at Mass 15 minutes early!)
If you are serving at Mass, GIRLS- please have covered shoulders,
no shorts, no low-cut tops, or short skirts!

Altar Servers:  Caitin Tigani, Patrick Mitchell, Thomas Mitchell
Eucharistic Minister #7 Host:  Michael Mitchell
Commentator (Shadowing):  Gianna Lombardi
Reader:  J.J. Briggs
Ushers (Shadowing): Ryan Walsh, Joseph Lombardi, Greyson Gegg, Christopher Ruddini (backups: Travis Cavillar)
Gift Bearers:  Thomas Cook, Molly Mitchell, Charley Poslesny (backup: Garret Faust)
---
---
St. William's Youth Group –
"Catholics in Action"
October 14 – Beach Night
we had a blast at the Coast Guard Beach
B
each Picnic!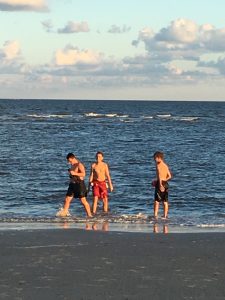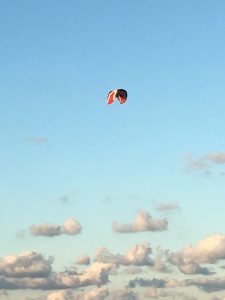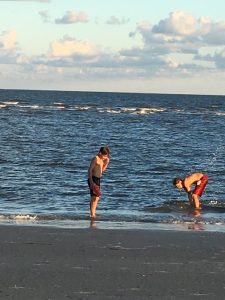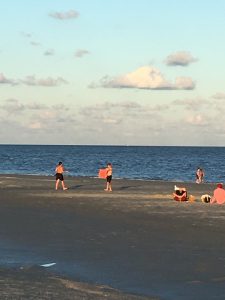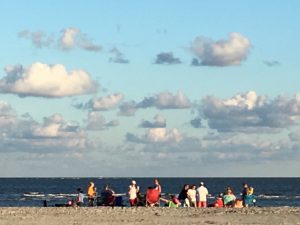 ---
---
 The Youth will be divided into middle school and high school groups.  Please contact Nancy at (912) 638-2651 if you can host a night in your home.   Please note that for Confirmation (8th Grade) the Diocese requires two years of attendance in the program.

Parents  are encouraged to sign-up to host meetings on Sunday evening. 
The forms below may be downloaded and completed at home, but please bring with you to register with Nancy.
Youth Registration:   2018-19 Youth Registration Form
Confirmation:  2018-2019 Confirmation Registration
Calendar:  YG 2018-2019 calendar