Bereavement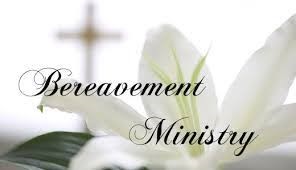 The Bereavement Committee was formed in the late 1990's to provide assistance and comfort to members of St. William Church who have lost a loved one.  Arranging a reception meal after the funeral relieves the family of the responsibility of providing for friends and out of town family.
The committee provides a luncheon meal complete with coffee and soft drinks.  The food is either purchased or donated by other members of St. William.  All the set up and cleaning up is done by committee members.
Committee members are volunteers on an as needed basis and may be asked to provide some type of food and/or to act as hostesses for the meal/reception.
For more information, please call Laura Nies at 638-1991.