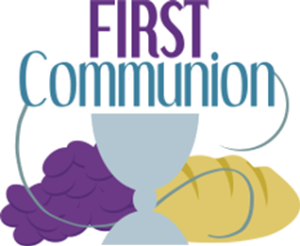 Please note that First Communion will be at the 10:30am Mass on Sunday, May 2.   Seating may be somewhat limited as there are 17 First Communicants, and 120+ of their family members will be attending. The First Communicants and  their families will be seated first, then parishioners as space is available.
On Sunday, May 9, Mother's Day, the 10:30am Mass
will be held outdoors in the parking lot.  Please bring a chair!